Feel The Sleek Aesthetics Difference 
Fillers | Botox Wrinkle Relaxer | Microneedling | Chemical Peels | Sculptra
Enhance Your Radiance & Awaken Your Best Self
Fillers | Botox Wrinkle Relaxer | Microneedling | Chemical Peels | Sculptra
Wrinkle Relaxing
Let our expert medical provider guide you through what's best for you! We deliver superior cosmetic outcomes utilizing the safest techniques. No Frozen Faces EVER!
Non surgical BBL &
Cellulite Reduction
Non-surgical Brazilian Butt Lift (BBL) and Cellulite Reduction are advanced aesthetic treatments designed to enhance your body's contours and improve the appearance of your skin.
Dermal Fillers
Enhance your appearance to reveal a younger, healthier, look with dermal fillers. Our Advanced Board Certified Aesthetic Nurse Practitioner Injector will help guide you through what is best for a natural look!
Skin Rejuvenation
Get healthy, younger-looking skin. taking care of your skin doesn't have to be stressful. Come get personalized skin treatments and expert advise on how to improve your skin quality. Feel the Sleek Aesthetics Difference.
Sleek Aesthetics is more than just a med spa – it's a haven where your aspirations are understood, and your goals are embraced. We believe in enhancing your beauty while fostering self-assurance. Whether you're seeking to rejuvenate your skin, refine your features, or simply take a moment for self-care, our tailored treatments are designed to align with your desires and elevate your sense of self.
We understand that each individual is unique, and we take the time to listen to your concerns and goals. Whether you're interested in rejuvenating your skin, enhancing your facial features, or achieving a more youthful appearance, we're here to guide you through the journey.
Schedule Your Appointment Today
See What Our Clients Are Saying
I had a wonderful consultation, she was very knowledgeable and spend so much time with me so I really understood everything about the treatment I wanted!! Highly recommend!
I had lip filler and botox done by Sharon. I am always thrilled with my results. She is very attention to detail and a perfectionist! She makes sure that her work excels your expectations. Appointments are always easy and user friendly! I will never go to any other but her even if she is 3 hours away from me.
Emmalinda Basilio
2023-04-27
I want to start by saying, Sharon is the lip filler queen. Her skills are truly unmatched. Her attentiveness to detail is impressively immaculate. I love that she honored my input and also have her professional opinion. She made sure I was happy with my results before leaving and corrected what needed to be. I truly trust Sharon with all my lip filler needs. I'm so happy I found her and no longer have to search for someone amazing like her. Hands down the best!
Jessica Mendoza
2023-04-25
You can't ask or pay for a better experience. Sharon genuinely tailors your experience and look and takes her time; during the assessment she got a feel for what I wanted for the look and her bedside manner calmed my anxiety. Her aftercare and is the reason I've filled her from one practice and will continue to follow her anywhere she goes in the Dallas Fort Worth metroplex, I wouldn't want anyone else touching my pout lol. She's phenomenal.
Sharon is amazing and my new favorite beauty gal. She took time to educate me before we did the procedure. I'm a customer for life. Thank you Sharon for amazing service.
I am delighted to write a 5-star review for the Botox treatment I received . As a male, I was initially apprehensive about undergoing Botox treatment, but Sharon's expertise and compassion quickly put me at ease. She took the time to understand my background and the results I expected, and her approach was professional and friendly throughout. One of my biggest concerns going into the treatment was the fear of needles, but Sharon made sure to keep me comfortable and the needles barely hurt. The results of the treatment were fantastic, and I am incredibly happy with the outcome.
Sharon was amazing, very friendly and intelligent. Very clean and professional work space. One of the best dermaplaning sessions I have had.
Beautiful results for my cheek and lip fillers! Sharon is amazing and I love my new look 🙂
I got lip filler today from Sharon and she was absolutely amazing! I've never had a provider spend so much time and detail going over exactly what I want and how everything is going to look with me. I love how she made everything feel very personalized and made me feel very comfortable. She is definitely my new favorite Dallas injector, and I would recommend her to any of my friends needing Botox or fillers! I love my results!
Anne Marie Guthrie
2023-02-24
Ms. Sharon is a beautiful person. She was so kind and sweet to me. She let me know what I was going to need. I hope you guys will try her out. She worked with my time it was so bad. She talked to me telling me what she was about to do. She walked me threw all that she did to me. Thk you
Sleek Aesthetics is a gem! Sharon Njoroge's expertise with Botox is unmatched. My results look so natural, and I feel like a more confident version of myself. Thank you, Sharon!"
I recently had Sculptra at Sleek Aesthetics, and the results are amazing. My face looks rejuvenated, and the staff was friendly and professional. I couldn't be happier with my experience!
had a wonderful experience at Sleek Aesthetics. Sharon Njoroge is a true professional. Her expertise in Botox made my wrinkles disappear, and the results look so natural. I'm thrilled with the outcome!
I've trusted Sharon Njoroge with my Botox treatments for years, and she never disappoints. The results are consistently natural-looking, and the spa's ambiance is delightful. Highly recommended!
Sharon is a Board-Certified Nurse Practitioner who is a favorite in the Dallas area known for her confidentiality, thoroughness, devoted attention safety, and the artistic and natural-looking results that she achieves. Her high level of customer care and focus on patient education keeps patients coming back again and again. Sharon is truly devoted to bringing out the natural beauty in her patients. 
Unveil your true beauty with our range of transformative aesthetic treatments. From wrinkle-smoothing Botox to personalized skin rejuvenation, Sleek Aesthetics is your destination for achieving radiant, youthful skin.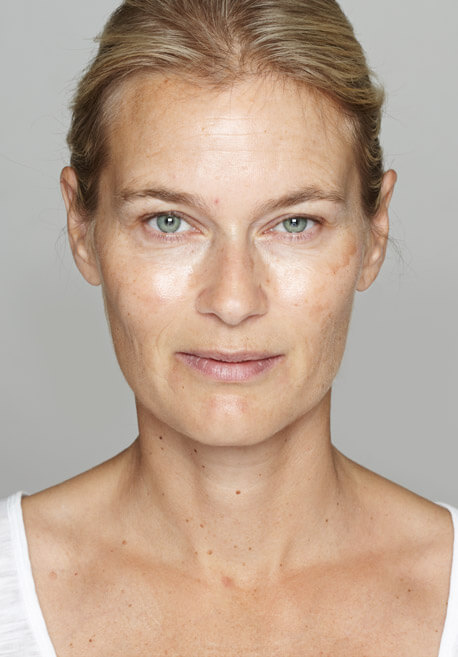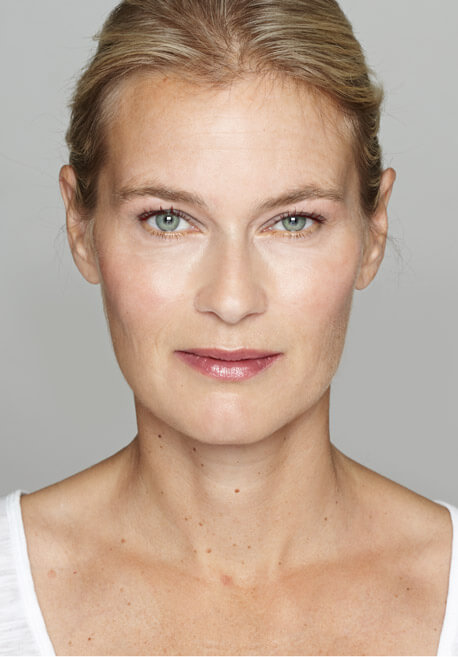 Schedule Your Appointment Today